June is 'Cataract Awareness Month' so did you know …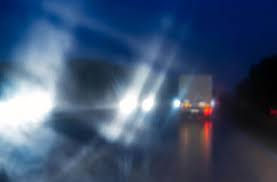 Cataracts are the leading cause of vision loss in Canada and the world, so it seems fitting an entire month should be dedicated to education and awareness!
Cataracts are very common and can affect anyone! Although most people do not have cataract symptoms until at least age 40, cataracts can affect young adults, children, and even infants. Heredity disease (such as diabetes) or eye injury may cause cataracts to develop at an earlier age.
What is a Cataract?
Cataracts are clouding of the eye's lens. This prevents light from passing into the eye. Symptoms of cataracts include the following: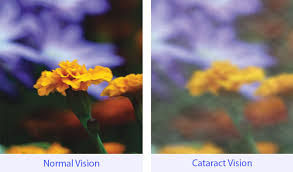 Glare or light sensitivity
Cloudy, fuzzy, foggy, or filmy vision
Difficulty seeing at night or in dim light
Double vision (a ghosted secondary image)
Loss of color intensity
Problems seeing shapes against a background or the difference between shades of colors
Seeing halos around lights
What is the treatment for cataracts?
At some point, a cataract will blur your vision enough that it will start to interfere with your daily activities. When this happens your optometrist will refer you to an ophthalmologist to perform cataract surgery. Surgery removes the clouded, deteriorated lens and replaces it with and artificial intraocular lens called and IOL. Cataract Surgery is the most commonly performed surgery in Canada and in most cases fully covered by OHIP. Cataract surgery is one of the safest and most effective surgeries with a success rate of 95%. With new advances in \cataract surgery you can elect to have special feature lens implants that can now treat astigmatism, reduce your need for glasses and improve your quality of vision. Surgery only lasts about 20 minutes and most people resume normal activities soon after surgery.
Dry Eye and Cataract Surgery
A recent study has shown that taking care of dry eye symptoms before cataract surgery provides patients with more comfortable eyes and better vision after surgery. Since the incidence of dry eyes and cataracts both increase with age, it is no surprise that many cataract patients have moderate to severe dry eye. When a patient has dry eyes the measurements taken prior to surgery can be unreliable. Treating and managing dry eye even four to six weeks prior to cataract consultation can lead to better quality measurements and better surgical outcomes.
Can I Delay or Prevent Cataracts?
There is no proven way to prevent age-related cataracts; however, choosing a healthy lifestyle can delay the progression.
Wear sunglasses with UV protection
Eat a healthy diet rich with vegetables and fruits
Avoid smoking
Protect the eye to avoid injury
The most important thing to remember is to see your optometrist regularly to monitor your eye health as these changes and other diseases may be occurring without any affect on your vision, especially in the early stages of disease — when diagnosis is the most important for preventing vision loss.