Freedom & Flexibility with Contact Lenses
Whether it's to change up your look, get active in the great outdoors, or even to avoid rain and snow on your eyeglasses, there are many reasons people seek out contact lenses.
Contact lenses offer convenience, but did you know specialty contacts can also be used to treat certain eye conditions? They can help with myopia in kids, keratoconus, and more.
Eye Exams for Contact Lens Wearers
A contact lens exam includes all the expertise and care of our comprehensive exams with an extra touch to ascertain that contacts are right for you.
Since contacts sit directly on top of your eye, the prescription needed will differ from your traditional lens prescription. While your optometrist examines you for this updated prescription, they will also assess your eye for any diseases.
Contact lenses have a special relationship with many common eye conditions. Sometimes, lenses can increase problems like dry eye disease and allergies, whereas different lenses can aid those same conditions. Since there is such a variety of contact lens options, it's always best to follow your optical care team's personalized recommendations for you by booking an exam.
Fitting Your Lenses With Care
Fitting contact lenses is a delicate process. Our optometrists will measure the curvature of your cornea, as well as the size of your pupil and iris. They will also assess your tear film to confirm that contacts will work for your eyes.
There are various contact lenses to choose from, such as soft or rigid gas permeable lenses. Your specific eye needs will help us determine which type is right for you.
Following your exam and fitting, you can take home a pair of lenses to test. We will arrange a follow-up appointment to assess how the contacts worked for you.
Contact Care & Hygiene
Since your contacts are up-close and personal with your eye, cleanliness and care are of the utmost importance. Follow the guidelines our team provides you, including:
Always wash your hands with antibacterial soap and water before handling your contact lenses
Clean and store your contact lenses in fresh, sterile contact lens solution
Disinfect your contact lenses regularly with fresh disinfectant solution
Never use water or saliva to clean or store your contact lenses
Remove your contact lenses before sleeping, showering, or swimming
Clean and disinfect your contact lens case with solution and disinfectant, never water
Replace your contact lens case every 3 months
Replace your contact lenses as recommended by your optometrist
Take your contact lens case, solution, and a pair of glasses with you as a backup
If you ever need clarity about proper contact lens care, get in touch and we are happy to help you.
Our Contact Lens Service & Commitments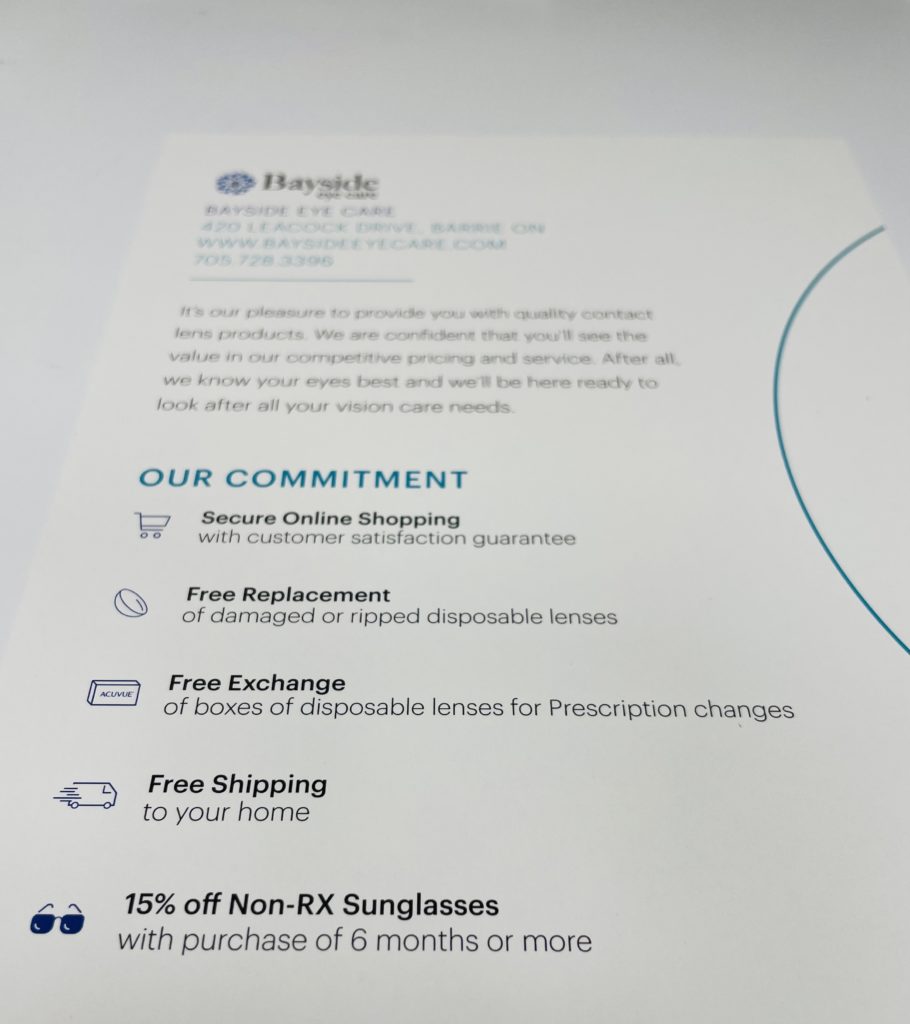 Reliable Contact Lens Brands
We carry trustworthy contact lens technology to ensure your eyes are well cared for and your sight is clear.
Our Brands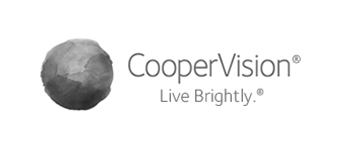 CooperVision Misight
Eye Care Professionals Can Begin Fitting the World's First One-Day Soft Contact Lens Shown to Substantially Slow the Progression of Myopia in Children. Millions of children across Canada are poised to benefit from a breakthrough therapy that addresses the fast-growing issue of myopia (nearsightedness), which is projected to negatively affect more than 50 percent of the world's population by 2050. CooperVision MiSight® 1 day contact lenses are now available for fitting by Eye Care Professionals. An American brand, it is the world's first one-day soft contact lens clinically proven to substantially slow the progression of myopia in children.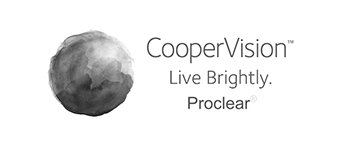 CooperVision Proclear
Proclear by CooperVision are a line of daily-disposable contact lenses with options available for nearly every corrective lens prescription need, including options for astigmatism. Designed in USA, they feature Phosphorylcholine, a material that attracts water and encourages healthy eye hydration.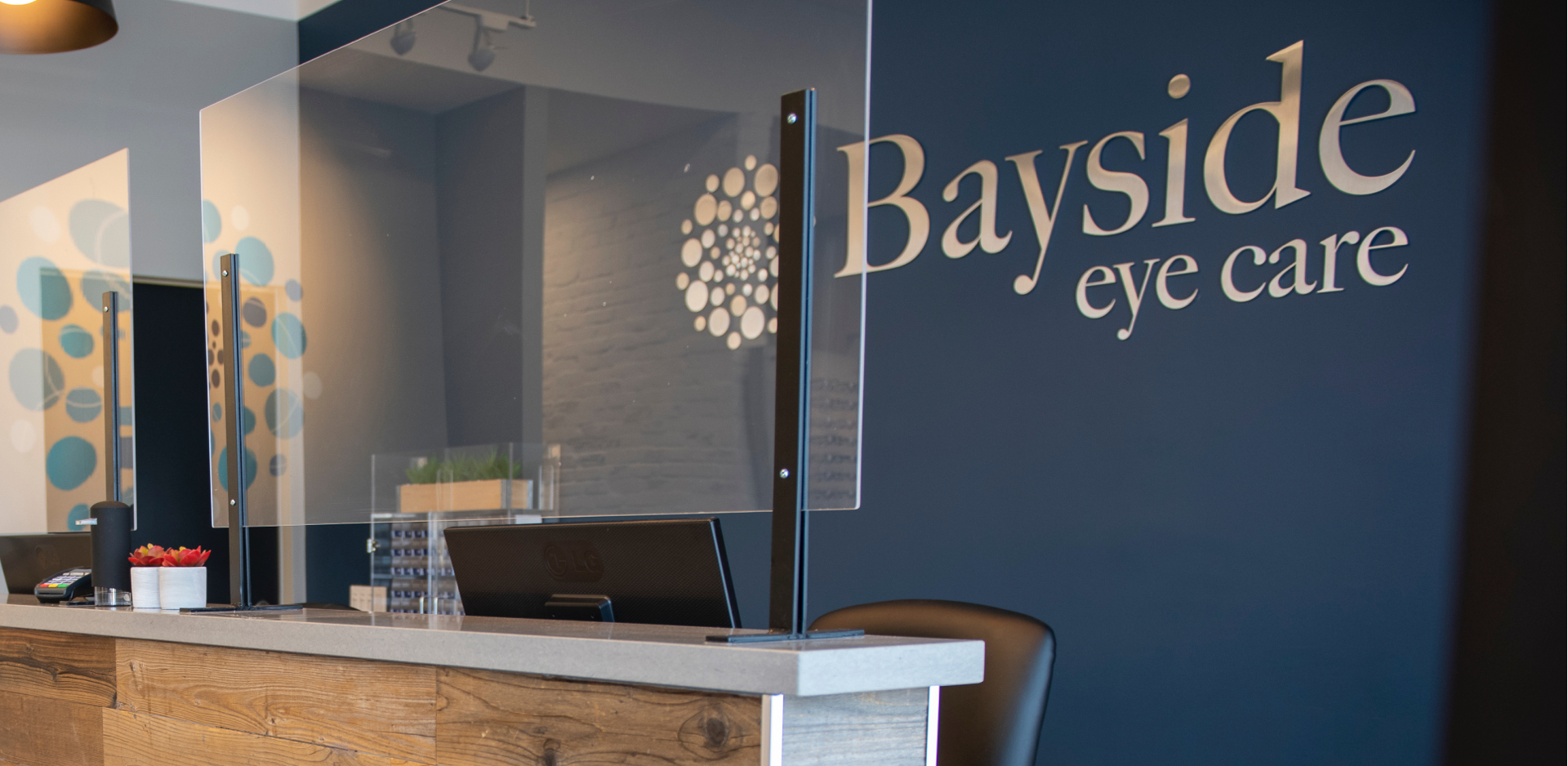 Our Location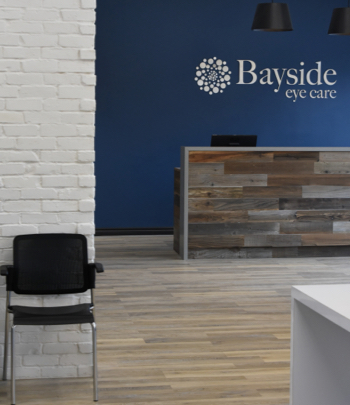 Visit Us
Just off Leacock Drive, find us in the strip mall next to O'Sullivan Animal Hospital.
420 Leacock Drive, Unit I

Barrie

,

ON

L4N5G5
Hours of Operation
Monday

:

9:00 AM

–

5:00 PM

Tuesday

:

9:00 AM

–

6:00 PM

Wednesday

:

9:00 AM

–

6:30 PM

Thursday

:

9:00 AM

–

6:00 PM

Friday

:

8:00 AM

–

1:30 PM

Saturday

:

Closed

Sunday

:

Closed



See Our Google Reviews